Ceramic filtration systems are regarded as the most cost effective and proven methods of water filtration, effectively removing water borne contaminants and providing clean, healthy drinking water.
Doulton Water Filters' commitment to providing the very best in ceramic drinking water filtration systems has led to the development of the new Doulton ICP counter top unit. This unit combines eye catching design with the latest advances in technology.
State of the art design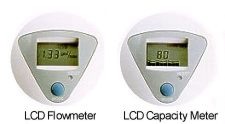 Aesthetics have not been a high priority in water filter design. The Doulton ICP changes this. State of the art design and modeling techniques have been used to ensure that this filter is as eye catching as it is effective.

But, advances in design are not just confined to the filter housing. A new Candle size has been specially developed to improve capacity and maintain Doulton Water Filters exacting levels of filtration capability.
Unrivalled Performance - and that's a fact
Doulton ICP water filters incorporate the very latest advances in filtration technology to deliver clean and healthy drinking water - delivering real improvements in performance including: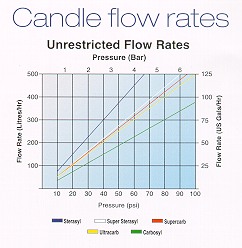 Latest ergonomic design
New Candle size
Increased flow rates
Increased capacity
LCD flowmeter
LCD Candle capacity meter
Proven removal levels of water borne contaminants
Absolute filtration to 0.9 micron (>99.99% @ 0.9 micron).
Contamination of drinking water takes many forms and it is vital that any claims made by manufacturers about their products are fully supported by independent test results.

Doulton water filters are submitted to rigorous test procedures. On site tests measure long term product performance and some of the world's leading independent laboratories, including NSF in Michigan USA and Hyder and WRc in the UK, verify all performance claims.

All this means that, as with every Doulton water filter, the ICP provides unrivalled performance backed by independent research.